When you live in Northern Ontario, the most important thing you need to know about mosquitos is that they're annoying and they want to feed on you, your family, pets and guests all summer long.
Thankfully, Mosquito Hero is here to guarantee that doesn't happen. As a subsidiary of the Weed Man brand, Mosquito Hero has launched its service to ensure people living in North Bay and the surrounding region can enjoy summer without the incessant annoyance of being eaten alive.
"We're a relatively new brand in the area but are pleased with the noticeable differences our customers experienced in their first couple of years with our service," said Mitch Gammon, General Manager at Mosquito Hero. "With this being our third year in Ontario, we're looking forward to raising awareness about the effectiveness of our service and helping residents in the area enjoy their properties in the summer even more."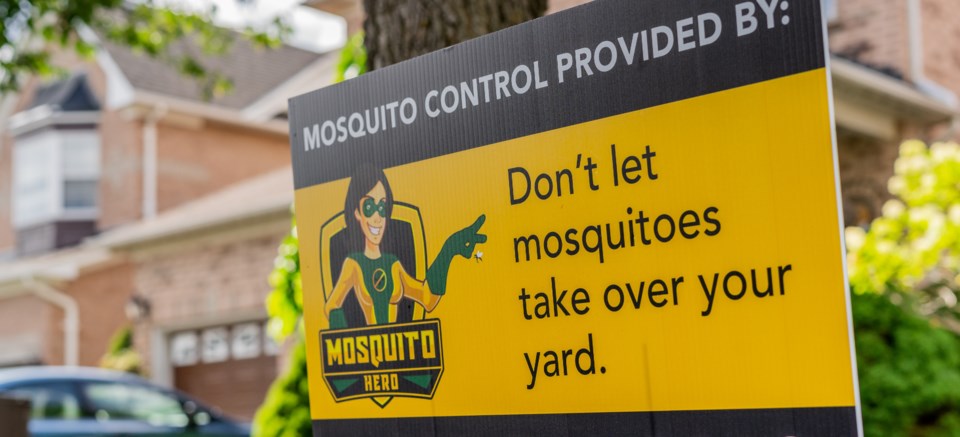 Costs are determined by the customer's lot size and begin at just $149.99 +HST for the entire season. Service begins when a trained technician arrives on your property to identify any areas where mosquitos are known to live, breed and hide. This includes underneath decks, covered porches, and exterior stairwells, areas lush with vegetation or containing standing bodies of water in which mosquitos might flourish. Once identified, the technician applies a liquid-based formula to the identified mosquito hotspots.
"A full-service program includes season-long protection. We begin service when Mosquitos begin to come out, typically around the end of May or beginning of June, and spray each month until Mosquito season has ended." said Gammon. "Each service is effective for approximately 30 days, at which point we strategically provide another application. And satisfaction is guaranteed, with any customer not fully satisfied within the first 14 days of product application receiving a re-treatment a no additional cost," he added.
To ensure there are no adverse effects to the local environment where such pest-reduction programs are applied, all mosquito treatments (natural and synthetic) are evaluated for safety by Canada's Pest Management Regulatory Agency.
As such, Mosquito Hero products are registered compounds considered to be safe and effective when they are prepared and applied according to their instructions. For that reason, Mosquito Hero ensures all technicians undergo comprehensive training before setting foot on customer property.
For more information, visit Mosquito Hero online and take advantage of season-long protection for as little as $149.99 +HST.