When you think of a visit with the dentist, what image comes to mind?
A fresh, vibrant space teeming with positive energy? Warm, welcoming people going out of their way to make you feel comfortable? How about a cuddly Scottish terrier ready to give that extra little bit of waggy support?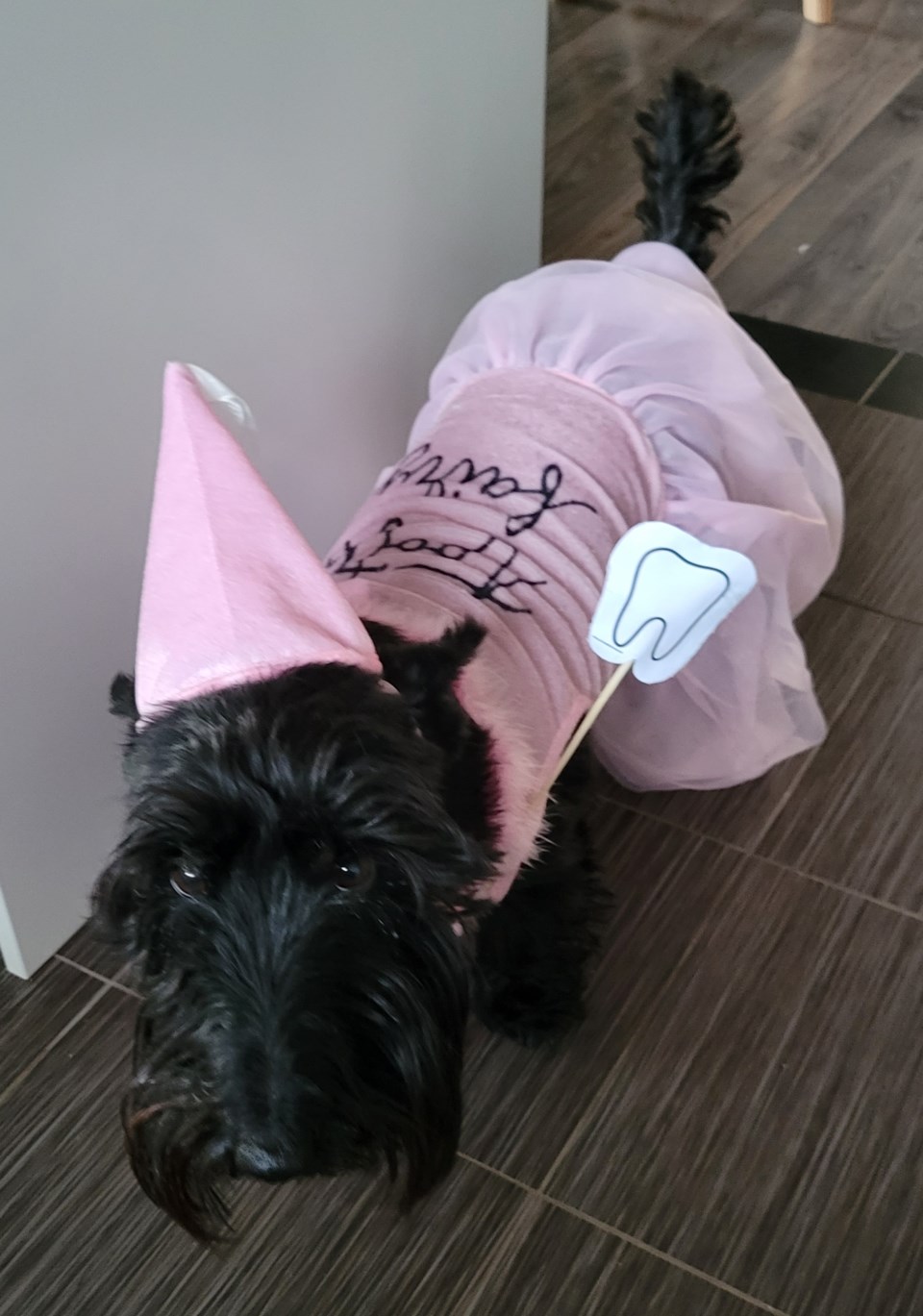 Welcome to Northern Lakes Dental: a family-centered dental office committed to providing the best dental care possible to the North Bay community.
Dr. Catherine Senecal was born and raised in North Bay and when the opportunity was presented to purchase the former Brenne Dental Health Centre at 60 Champlain Street, she jumped at the chance.
"Doctor Cat", as she's affectionately called by patients, is proud to provide an inclusive, trusting, positive, and enjoyable place to visit and work.
"The thing that distinguishes our practice is that we are just really genuine, caring individuals who go out of their way for our patients. Some of my staff will call patients on the weekend to see how they're doing. We're a family and take care of our people." Caring for neighbours is truly a family affair; Chiropractor Dr. Marc Senecal, Cat's brother, has recently returned to practice in the North Bay area as well.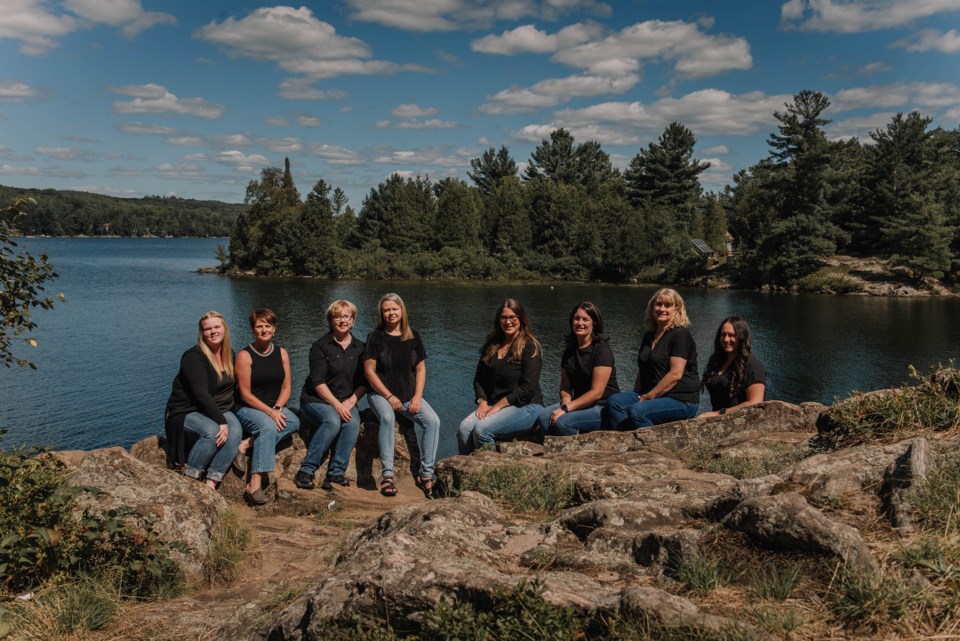 Attention has been given to every detail in order to ensure a positive experience, including bilingual staff in every department for seamless care and communication for all patients.
And because we can all use a little emotional support from time to time, there's Ruby the Scottish terrier. "I bring my dog to work; she's part of the team now and the patients love her," says Dr. Cat. "They'll call and ask for an appointment when Ruby is there. It's just a good energy in general."
Bringing Holiday Joy to Local Families
Giving back to the community is a priority for everyone at Northern Lakes Dental. This year, the staff is bringing Christmas magic to a local family through the Joy Project. The initiative by Children's Aid Society of Nipissing and Parry Sound matches a local child, youth or family with donors who provide items from the "wish list" including clothing and footwear, household items, toys and gifts. And, for the second year, the staff is collecting non-perishable foods and monetary donations at their clinic in support of the North Bay Food Bank.
In keeping with their pledge to support the community, Northern Lakes Dental works to make dental health accessible for patients, with a full slate of on-site dental care and treatments:
Paediatrics
Extractions
Root canals
Veneers
Crowns & bridges
Nitrous oxide sedation
Cleaning- Scaling & root planning
Restorative – fillings
Emergency, same-day appointment when possible
Most services are provided right in the Champlain Street office, reducing the need for patients to travel to another clinic or even another city.
"We still refer out some complicated cases. It's on a case-by-case basis but I'm trying to keep those in-house as I expand my clinical skills." With additional privileges at North Bay Hospital, Dr. Cat is able to treat very young or uncooperative patients under general anesthesia.
The Northern Lakes Dental team believes personalized care is at the core of enhancing health, self-confidence and overall quality of life.
"We have our patients' best interests at heart, 100 percent of the time. We will never pressure a patient or recommend something we wouldn't do ourselves. I always try to give my patients alternatives because I know that everyone's situation isn't the same and sometimes things aren't possible. But there are always other options. We work with you to give you what you want, and what you need."
To learn more about the services offered at Northern Lakes Dental call (705) 472-5300.