Near the city's downtown core and steps to beautiful Lake Nipissing, LAKESHORE POINTE CONDOMINIUM by LU VESTA HOMES is minutes away from Nipissing University, Canadore College, North Bay Regional Health Centre and the Jack Garland Airport.
Situated on Lakeshore Drive at Thompson Avenue near Sunset Park, LAKESHORE POINTE offers striking water views in a prime North Bay setting.
"Prices will start from $613./sq. ft. – remarkably affordable in today's market," said Lu Vesta Group's Bav Mundi, "Waterfront developments tend to appreciate faster than other types of communities. It is also all about location, testimony to the fact that North Bay is ranked #1 for the second consecutive year as the top spot for population growth in Canada and within the Top 25 best places to live in the country."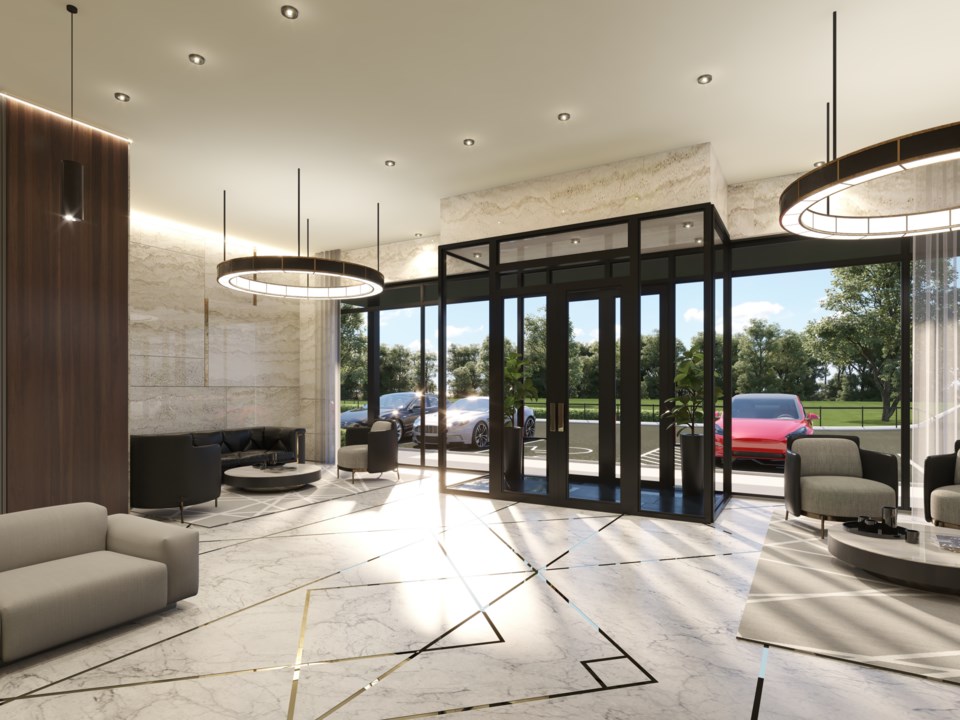 This development is the first pre-construction offering in North Bay since 2006. Purchasers are now able to register to buy during pre-construction and access the best prices and the layouts most suited to their needs. They will then be able to select their suite features and finishes, and receive an extended deposit structure, which means they have at least a couple years to save toward their down payment and organize their moves. Owners also have the advantage of their suite being covered by Tarion for a period of up to seven years. Plus, once purchasers sign on the bottom line, they have a 10-day cooling-off period during which to consult a lawyer and other advisors before making a final purchase decision
A purchaser's peace-of-mind is top of mind to the developers at LAKESHORE POINTE. LU VESTA HOMES, located in Concord, ON is led by principals who have made a significant mark on communities across Canada since 1970. Their experience includes elegant custom homes, welcoming low-rise collections, popular condominiums and office complexes. This dynamic team has enlisted a roster of well-respected North Bay consultants including Miller & Urso Surveying Inc, (survey, planning, civil) and Suppa Engineering (mechanical, electrical). THL is the overall project and construction manager. Their decades of experience ensure that this condominium will uphold the high standards for which they are all known. In addition to North Bay, the company has built developments in London, Windsor, Mississauga, and across Northern Ontario.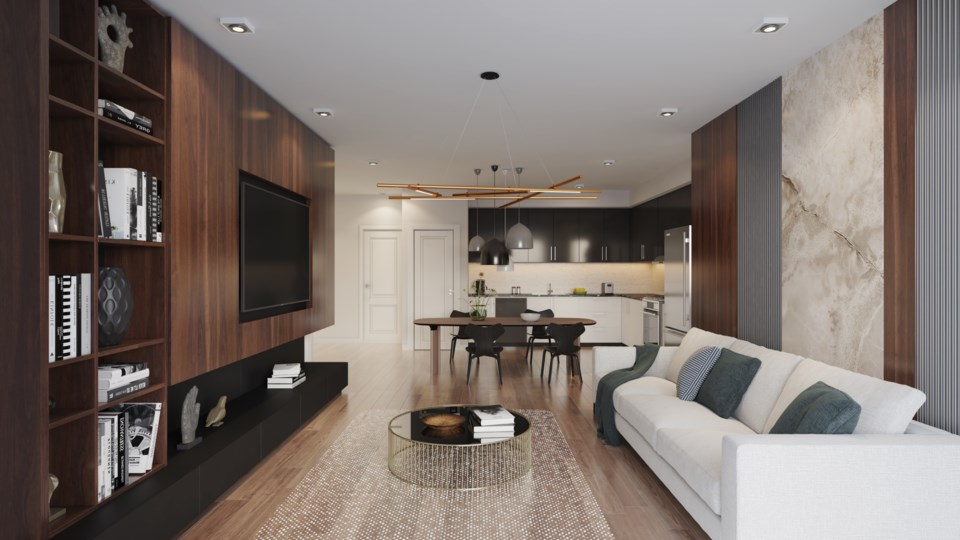 Added Ms. Mundi, "This is the first mid-rise building in a brand new master-planned community. LAKESHORE POINTE is very much part of the city's renaissance, and in particular, its waterfront redevelopment. Remarkable growth has much to do with new jobs in the mining industry sponsored by the federal government. Housing is in hot demand in the face of low supply. This year, the city has issued more than $200 million in building permits, with residential development making up more than $45.5 million. As a result, North Bay is also ranked Canada's second-best place to invest in real estate, especially with the major shortage of available rentals in the area."
Location is a huge attraction also because so many amenities are accessible within minutes. LAKESHORE POINTE is close to excellent schools, shopping, parks, trails, museums, restaurants, the Laurentian Ski Hill, Cascade Casino, Newsports Complex, and many golf courses.
LAKESHORE POINTE is the ideal location for people who enjoy the outdoors. It's just steps to Lake Nipissing for swimming, kayaking, boating and fishing, a four minute walk to the Kate Pace Way for hikes and biking, a fifteen minute bike ride to downtown, and a fifteen minute walk to Trans Canada Trail System for cross country skiing.
This professionally landscaped residence will be graced with a chic lobby, two work-from-home libraries, a fitness lounge with premium equipment, bike storage, dog-washing station, and a rooftop party room and terrace. Open-concept interiors will feature luxury appointments including 9-foot ceiling heights; laminate flooring; kitchen cabinetry with soft-close panel doors; ¾-inch quartz countertops and ceramic tile backsplash; porcelain or ceramic tile bathroom floors; an in-suite laundry closet with star-rated front loading stacked washer/dryer and ceramic flooring; and individual suite metering of hydro and water consumption.
With only 70 units available, prices start from $491,000, with suite choices ranging from one-bedroom + den + bath, to two-bedroom + den + two bath designs.
To get in first, register at https://lakeshorepointe.ca/ to arrange a private appointment.
*All illustrations and renderings are artist's concept. E. & O.E.