Egress windows should be an inevitable part of your house since these window types provide you with an additional escape route in case of any emergency. But Canadian homeowners usually overlook this issue and do not conduct much research when buying and installing egress windows. And this might lead to dangerous situations since only specific units that comply with strict egress rules can be installed for egress.
So if you want to know what's egress window and the regulations this window type comes with, this post brings just that. Keep reading!
Egress Windows Explained
In simple words, egress windows provide homeowners with extra exits in case of an emergency. This is especially true for basements or upstairs windows, where finding an escape route can be more complicated.
Moreover, if your house is an old construction, the chances are that your bedroom windows are no longer up to strict egress regulation requirements.
But even newer residences might lack proper egress windows, making them highly unsafe.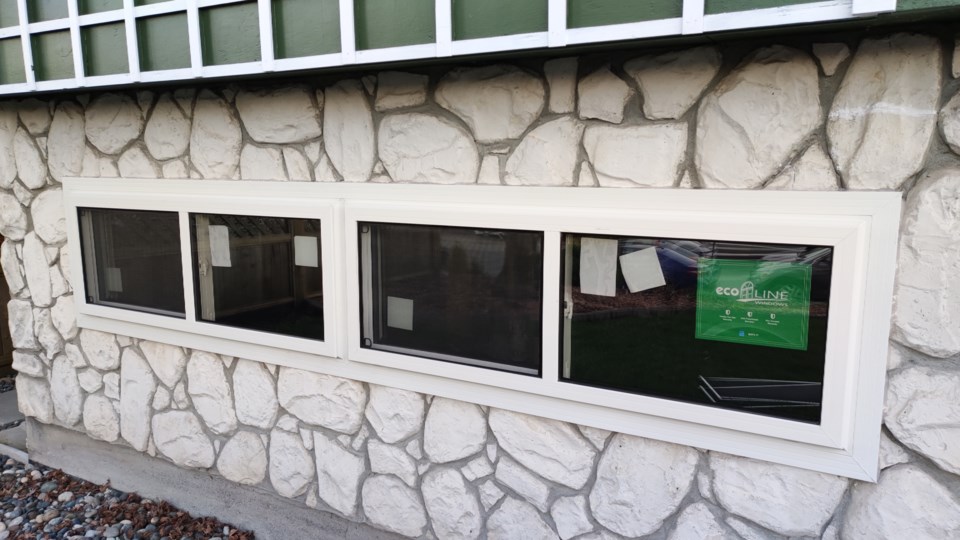 Installation Requirements and Building Regulations: What Should You Know for Egress?
As previously mentioned, all egress windows should comply with strict regulatory requirements for installation that are set by the National Building Code of Canada (NBCC).
The building code dictates your egress windows' minimum height, width, net clear opening area requirements, and maximum distance from the floor. As for today, the conditions on those critical points mentioned above state that egress windows:
Must be at least 24 inches tall;
Must be at least 20 inches wide;
Have a net clearance of 5.7 square feet.
Basically, your egress windows must be large enough for a person to crawl through.
The Best Window Types That are Allowed for Egress
There are various common window types best used for egress in Canada. However, it does not matter which egress windows you install as long as your preferred units meet those requirements provided by the NBCC. But most window experts claim that the best windows to go for egress are:
Hopper Windows
These units usually open inwards, and depending on your preferences, building code, and installation, hoppers can either go with the latch at the top or the bottom of the window, opening it as you wish.
Hopper windows are most often used specifically for egress but should strictly meet your local building code. These units are the most popular choices for basement, small bathroom or bedroom areas.
Casement Windows
These are standard windows that operate similar to the door. Casement windows can be found almost in any Canadian house since they offer superb energy efficiency, decent glass area and easy operation. When it comes to egress, casement windows are also a popular pick among homeowners, but they are usually installed in bedrooms to ensure proper ventilation and natural light.
Sliding Windows
These windows slide along the track to be open from side to side, operating like a sliding door. When used for egress, sliding windows must be a minimum of 40 inches wide and at least 41 inches tall.
Sliders would be a perfect addition to modern houses, adding aesthetics and boosting your house market value.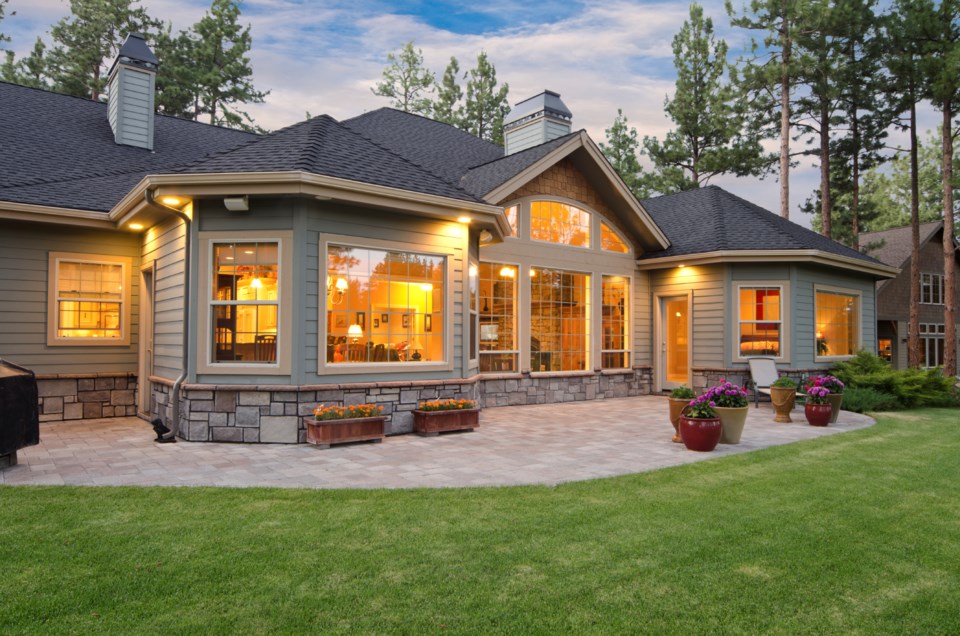 Where To Install Egress Windows?
Egress windows are required by the law and your local building code, so you have to install them in the correct quantity and proper areas within your house.
Bedrooms. In newer constructions, every room used for sleeping must be equipped with at least one egress window that is up to code.
Basements. This area should also come with at least one egress window of the correct size to provide an additional escape route in case of any emergency.
Egress Windows: Prices Breakdown
The cost of your new egress windows can vary greatly. The final quote will include window style, custom features, sizes, shapes, and installation complexity.
The table below, however, provides the approximate price ranges for the most popular window styles used for egress.
| | | | | |
| --- | --- | --- | --- | --- |
| Location | Casement Window | Awning Window | Sliding Window | Hopper Window |
| Basement | $535 - $1,022 | $471 - $1114 | $394 - $1057 | $424 - $1210 |
| Bathroom | $446 - $1,032 | $432 - $943 | $394 - $1033 | $364 - $1050 |
| Bedroom | $444 - $1193 | $893 - $909 | $437 - $1521 | $381 - $1113 |
Source: Ecoline Windows
Takeaway
Egress windows installation or remodelling is an excellent home renovation project that will definitely boost your house market value and increase safety and energy efficiency.
So if you've been thinking about your next window replacement project – make sure to start with egress windows for more comfort and peace of mind. Good luck!
Contact Ecoline Windows today to get started.