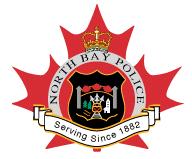 North Bay Police Service
News Release
*****
At 12:09 a.m. on the 5th March North Bay Police responded to a break and enter in progress on the 600 block of McIntyre St E.
A witness who heard a window break followed the culprit until the police caught up to him on John St.
He attempted to run and resist but was subsequently arrested and taken into custody.
Thomas South 33 years of Worthington St was charged with break enter with intent and is to appear in court on the 6th May 2014.
Cst Geoff Whittle is investigating.
*****