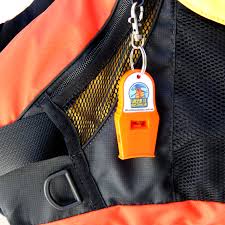 Wearing a whistle may have saved the life of a boater over the long weekend.
On Saturday, at 12:30 p.m. Sault Ste. Marie OPP, got a report of a capsized boat on Haviland Bay in Lake Superior and one man overboard in the water.
The 60 year old male was operating a 12 foot aluminum boat with a 9.9 hp outboard motor when the boat capsized 100 metres off shore in 30 feet of water.
The male, who was wearing his life jacket, attempted to overturn the boat and became fatigued.
He wore a whistle which he began blowing and eventually alerted nearby cottagers who called 911.
Local residents then rescued the man and towed his boat back to shore. He was treated at the scene for mild hypothermia.
OPP data shows that eight out of 10 victims who die in fatal boating incidents are not wearing a personal floatation device.