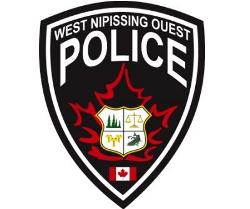 West Nipissing Police Service
News Release
*****
The West Nipissing Police is currently investigating a stabbing that occurred in the downtown core of Sturgeon Falls late Friday afternoon.
At approximately 2:45 Pm March 7th 2014, the West Nipissing Police Service received a complaint that a man had just been stabbed on William Street.
Police attended the scene where they learned that an altercation between two men had taken place, during the struggle the victim was stabbed twice, once in the leg and once in the forearm.
The accused immediately fled the scene on foot while the victim was transported to the West Nipissing General Hospital where he was treated for non-life threatening injuries.
Police located the accused in a private residence a short later at which time he was taken into custody without incident.
Narcisse Rivet of Sturgeon Falls is charged with aggravated assault, uttering threats and breach of probation.
He is to appear in bail court Monday morning.
*****