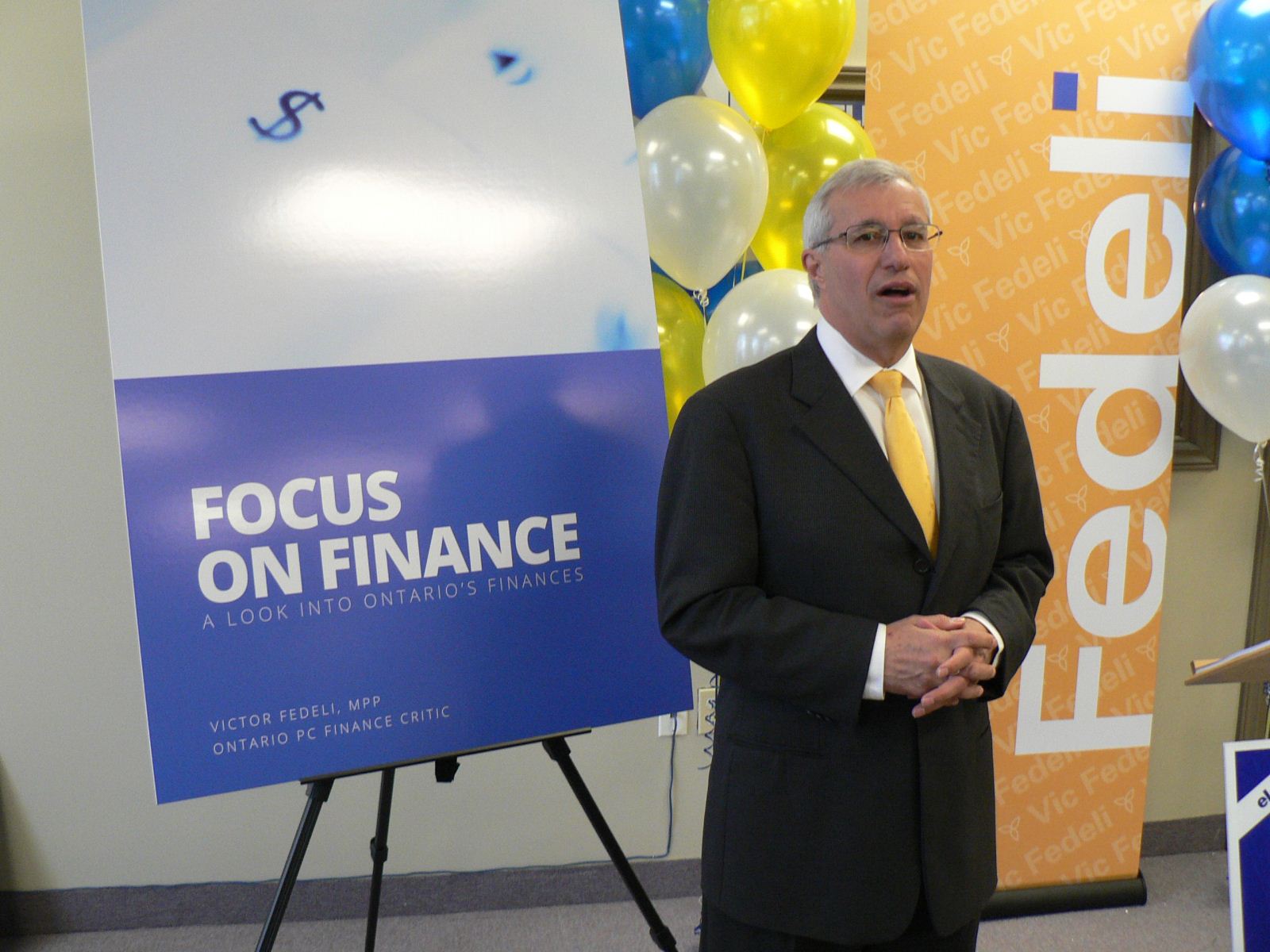 Vic Fedeli outlines his platform to enthusiastic supporters today at the campaign office. Photo by Jeff Turl
That's the message from PC candidate Vic Fedeli to a crowd of supporters as he officially opened his campaign office Thursday at the Maingate Plaza.
The Ontario budget deficit has ballooned from $9.2 billion two years ago to $12.5 this year.
"We need to balance the budget."
"Physiotherapy for seniors, cataract surgery and diabetes test strips have all been cut because we have a deficit. Last year we lost 40 nurses from North Bay's hospital and now we're hearing that 60 beds are going to go."
"But there is a better tomorrow coming," Fedeli said to cheers from about 60 people who crowded into the campaign office.
"There are 600 thousand unemployed in Ontario and 400 thousand have stopped looking or are underemployed."
Fedeli then outlined his party's plan create one million jobs, including cutting the corporate tax rate from 11.5% to 8%, "the lowest in North America."
And Fedeli promises to make the ONTC and the Ring of Fire chromite deposit a "big part of our future" in Northern Ontario.
"This is our Alberta oil sands," he said.
The $60 billion project would have major impact on this city and the many mining companies that operate out of here, said Fedeli.
"The drill bits are made in North Bay and they live in tents manufactured in Rutherglen."
The election is slated for June 12th, with a local candidates debate set for May 28th.