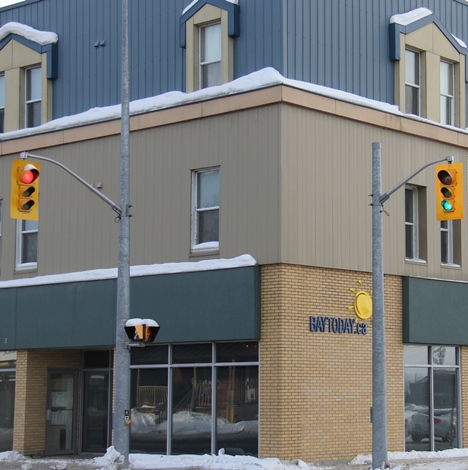 BayToday is thrilled to announce the opening of our new location at the corner of Main and Fisher Streets.
The office, located at 255A Fisher St, will house both the administrative and news offices.
General Sales Manager Mike Trahan says the move to the downtown core offers a great new home for both the news team and a modern venue to welcome BayToday clients.
"The central location is a great spot giving our news team a certain convenience when running out to cover news events happening around the city."