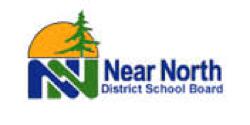 Near North District School Board
News Release
*****
Given the weather circumstances and bus cancellations, please be advised of the revised Parry Sound High School exam schedule:
Thursday Jan 30 morning - Period 3 exam

Thursday Jan 30 afternoon - Period 2 exam

Monday Feb 3 morning - Period 4 exam

Tuesday Feb 4 - Semester 2 begins with a Day 2
The school remain open and teachers are available to assist students with exam review and outstanding assignments.
For more information, please contact Andy Gagne, Principal, Parry Sound High School at (705) 773-7979.
Meanwhile, Final exams for Period 4 classes will run as scheduled today at Almaguin Highlands Secondary School.
Students who are unable to attend school today due to a small number of cancelled buses will write their exams tomorrow, Thursday January 30.
For more information, please contact Donna Breault, Principal, Almaguin Highlands Secondary School at (705) 472-5563.
*****