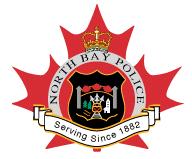 North Bay Police Service
News Release
*****
At approximately 12:01 a.m. on 2nd March, 3 males armed with a knife, expandable baton, and a pipe forced their way into a John St residence where they demanded money from three other persons in the residence.
A quantity of money was turned over, then one of the victims was struck in the head three times with the expandable baton before fleeing the residence. The victim that was struck required medical attention and attended the hospital.
One of the assailants a young offender who was known by one of the victims was arrested at 10:59 a.m. 2nd March and charged with robbery, break enter and commit, 2 counts of assault with a weapon, and possession of a weapon dangerous to the public peace.
He has been held in custody for a bail hearing.
The investigation is continuing.
*****