A new splash of colour and creativity has been added to the facades of the public buildings at Sunset and Champlain parks.
A series of art panels adorning the buildings at the two parks was officially unveiled today, showcasing the talent of local artists who responded to a call for submissions as part of a project led by the City of North Bay and its Public Art Advisory Committee (PAAC).
"These art panels by local artists enhance the beauty of our park spaces and will be enjoyed by residents and visitors for years to come," said Coun. Justine Mallah, the chair of community services and council representative for the PAAC.
The art panel initiative, which was launched in July with a call for submissions, is aimed at strengthening the prominence of public art within the City, providing an opportunity to recognize local and regional artists and to improve the beautification of public spaces.
"Thank you to all the artists who made submissions and for sharing your talents; and thanks to my fellow PAAC members, who had the difficult task of choosing from so many creative pieces of art," said Mallah who spoke at a small ceremony held in Champlain Park.
A total of 25 submissions were received, with 12 pieces by eight artists selected by the PAAC for installation onto aluminum panels that have been mounted onto the public buildings in the parks. The panels have been wrapped in high-quality vinyl to help withstand the weather.
The Panel Art Project is the latest public art initiative led by the City of North Bay and the PAAC. In 2020, the City partnered with the PAAC to launch a Digital Traffic Box Initiative, which has seen original works by local artists wrapped on 54 traffic control enclosures throughout North Bay.
The following artists were selected for panel installations at the designated locations:
Champlain Park
Cody Houle
Will Fountain
Bonnie Humber
Kim Rainville
Sunset Park
Jennilee Peplinske
Kristen Lebel
Alexander Dumochelle
Trevor Fournier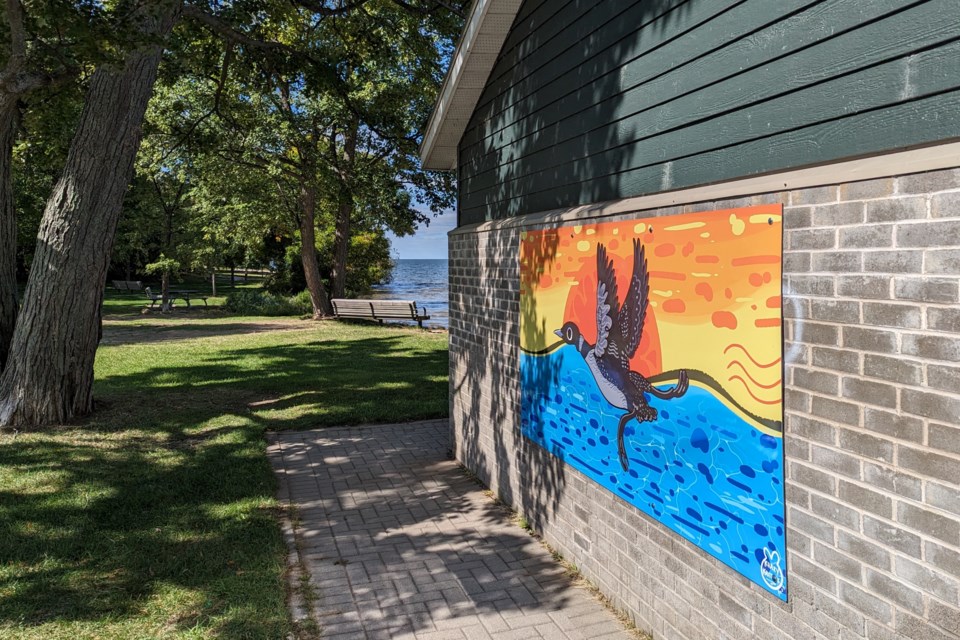 North Bay's PAAC was established in 2019 to provide expert community input on public art policies and projects and to help promote awareness of the importance of public art.