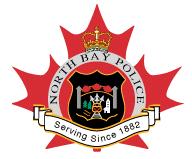 North Bay Police Service
News Release
*****
On Friday April 19th, 2014 before midnight, North Bay Police responded to two reports of thefts from vehicles in the 1100 block of Copeland Street and on Jane Street.
Several items were taken from the vehicles, including money and electronic equipment.
Anyone with information on these thefts is asked to contact the North Bay Police Service at 705-497-5555 or Crime Stoppers at 1-800-222-8477.
The North Bay Police would like to remind residents to remove all valuable items and to lock their vehicles when left unattended.
*****