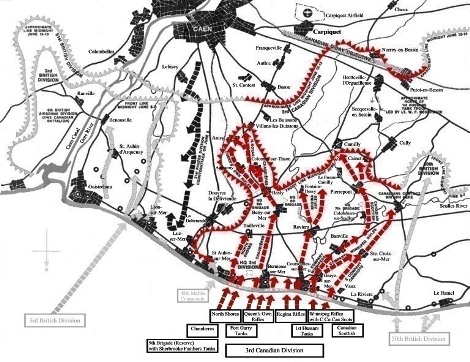 The Minister of Veterans Affairs, Julian Fantino, announced that a $2,000 travel subsidy to Canadian Veterans of D-Day and the Battle of Normandy to support those travelling to France to commemorate the 70th anniversary on June 6, 2014.
The assistance is up to a maximum of $2,000 per Veteran and will be a reimbursement.
"We are encouraging all Canadian Veterans to apply for eligibility as soon as possible."
Veterans are required to complete an application form: The form can be printed from the Veterans Affairs Canada website, completed and mailed
http://www.veterans.gc.ca/eng/remembrance/history/second-world-war/d-day/travel-assistance
Locally John Hetherington will be leading a tour June 2-12.
To join the tour or for more information contact him at historyguy62@hotmail.com .