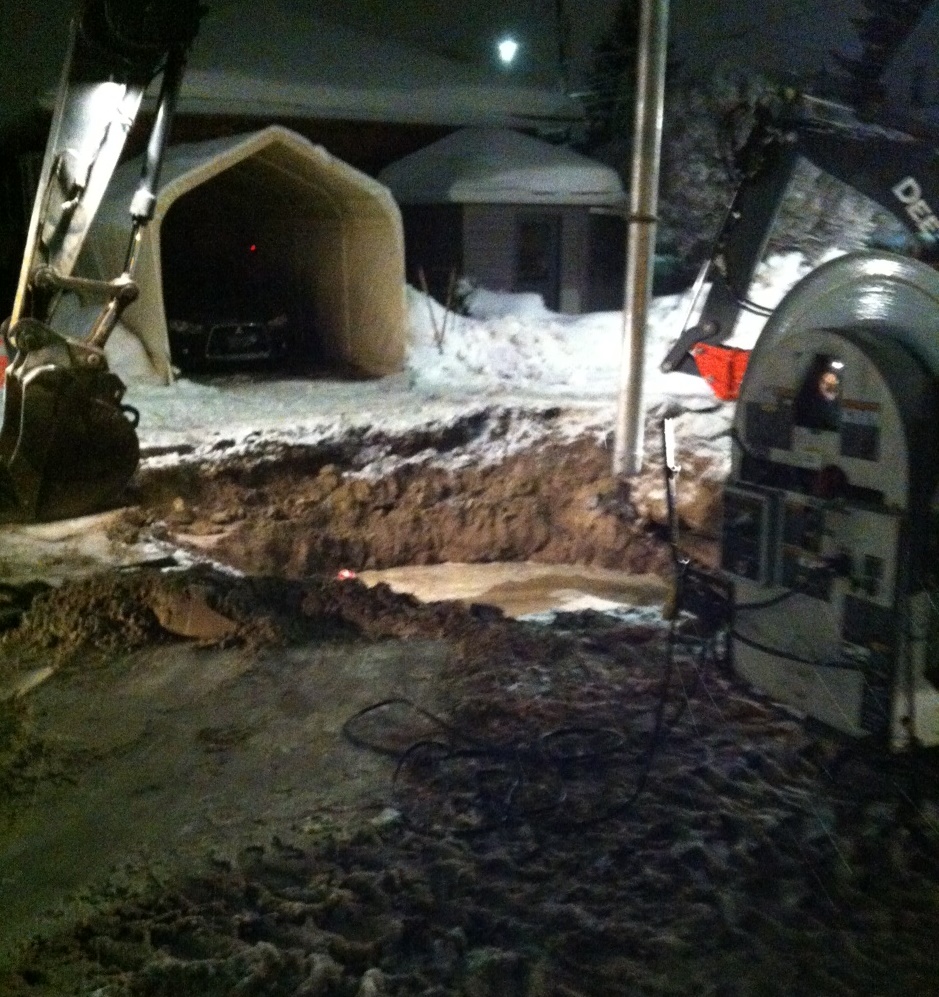 Photos courtesy Sabrina Seymour
Traffic is back to normal today, after city workers toiled over the weekend to replace an eight foot section of water main.
City crews were called to a large sinkhole that was reported by police around 6 p.m. on Saturday near the corner of Morin Street and High Street near St. Joseph-Scollard Hall.
The road is closed near the sinkhhole, which is estimated to be 15 feet by 15 feet in size and is believed to have been created beneath the surface of the road due to an undeground water main and storm sewer break.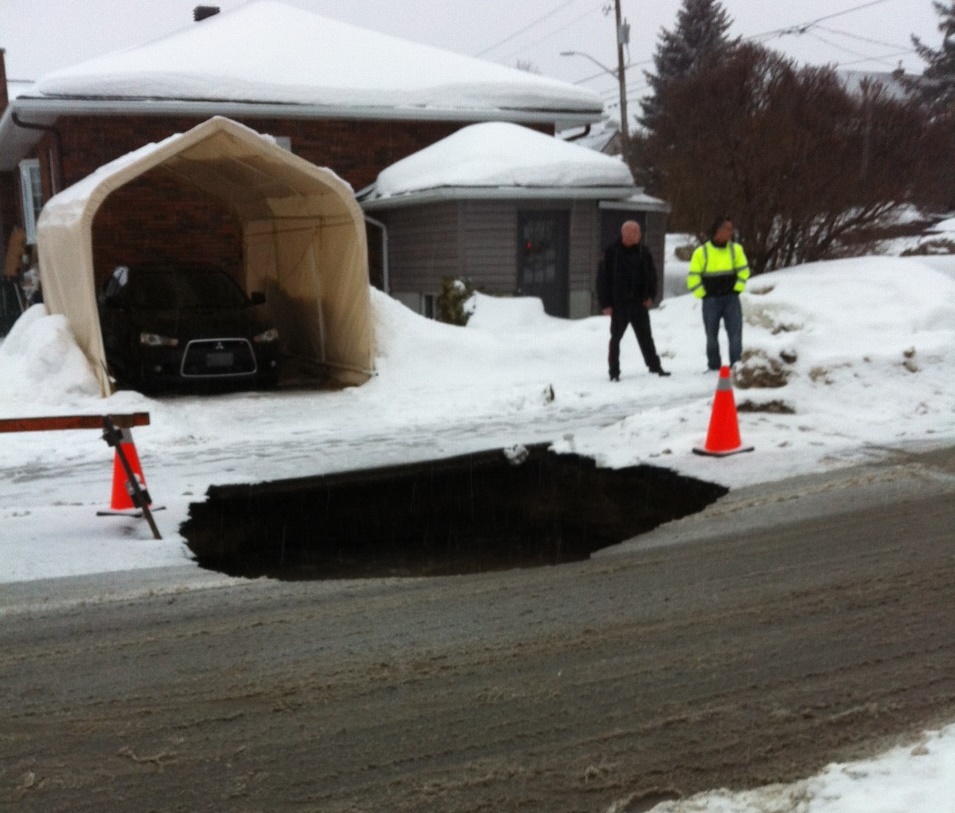 Around 10 p.m. city crews were waiting for Union Gas officials to assist since there was a gas line near the sinkhole.
City crews told BayToday this is just the start of what will be a long spring for potholes and situations like this.