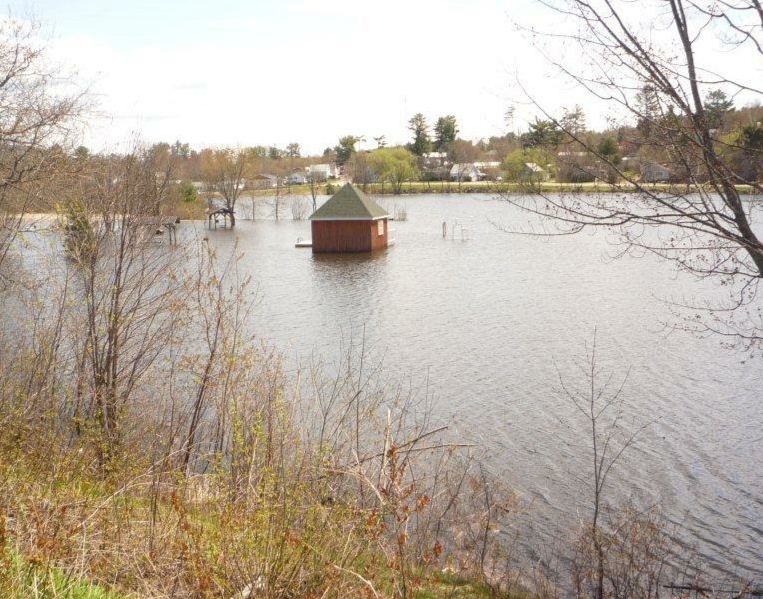 The Mattawa Island Beach underwater. Taken from Bissett St, north side of Mattawa River. Photo by Hazel Swindle.
Mattawa resident Hazel Swindle tells Baytoday that the Mattawa River is very high.
"The island beach is underwater right up to the parking lot. Turcotte Park across the way from my house is partly under water," she said.
Mattawa River watercourses and lakes remain high for this time of year, prompting the North Bay-Mattawa Conservation Authority (NBMCA) to update its Flood Outlook for the area.
"The watercourses in the Mattawa River watershed responded well to the rain that was received, however what did fall has managed to keep water levels high. The five day forecast will give the area some relief from the wet conditions, and that will help decrease flows and levels," said Susan Brownlee, NBMCA's Regulations Officer.
The Mattawa River watershed includes waterways in Mattawa and East Ferris, as well as the townships of Bonfield, Calvin, Papineau-Cameron and Mattawan.