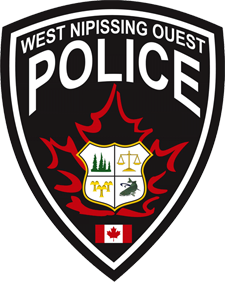 Re: Death Investigation – Hwy 17 at Little Sturgeon River Bridge
On Friday May 16th at approximately 9:55 a.m., West Nipissing Police responded to a report of an unresponsive male near the bridge spanning the Little Sturgeon River on Highway 17 between North Bay and Sturgeon Falls. Police and EMS attended. Upon arrival, there were no vital signs present. A Coroner was called to the scene.
The deceased is 29 year old Andrew William Keating, of North Bay. He was a member of the North Bay Police Service. The investigation is ongoing. The family has been advised as well as Chief Cook and the command staff of the North Bay Police Service.
The West Nipissing Police Service is conducting a non-criminal investigation pursuant to the Coroners Act. We are being assisted by the Ontario Provincial Police Forensic Identification unit. Members of the OPP and Anishnabek Police were also on scene to render assistance.
No further information is available at this time into this sudden and tragic event.