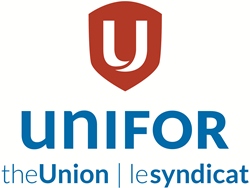 Unifor Local 103
News Release
*****
Unifor Local 103 which represents employees at Dyno Nobel Canada Inc., an Explosives Manufacturing & Distributing company located in North Bay, Ontario concluded bargaining on Tuesday January 7, 2014 with a new three year deal expiring December 5, 2016.
"This agreement allows Dyno Nobel to maintain competitive in the growing market while continuing to recognize the importance and value of its employees" said Andy Mitchell, Vice President Unifor Local 103.
"Contract language improvements in the renewed Collective Agreement were well received by the membership who ratified the deal today (January 8, 2014) by a margin of 100% in favour" said Mike Martin, Local 103 Unit Chairperson.
"The three year agreement provides for wage improvements of 1.5% in the first year, 2% in the second year, 2% in the third year and a $2500 signing bonus for each employee" added Mike Martin
"Both parties entered into this round of negotiations focused on achieving a fair and equitable agreement.
The respectful labour management relationship played a key role in achieving this agreement as we discussed the tough issues.
We look forward to continuing to work with Dyno Nobel to grow as this market expands" concluded Mitchell.
Unifor Local 103 represents 9 employees at Dyno Nobel.
*****