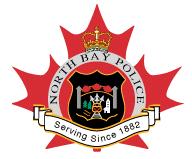 North Bay Police Service
News Release
*****
On the 27th of March 2014 members of the North Bay Police Service Street Crime Unit and Emergency Response Unit executed a search warrant at a West Ferris residence.
Found in the residence were; 3 marijuana plants, 26 grams of ground marijuana, 180 grams of cocaine, 24 grams of crack cocaine, 26 grams of powder ecstacy and 130 ecstacy tablets.
The total street value of the seized drugs is estimated at $35,000.
As a result of this search warrant, 18 year old Jacob Charlebois and 23 year old Justin Rocheleau, both of North Bay were taken into custody.
Both males have been charged with Possession of a Controlled Substance and have been held in custody pending a bail hearing.
*****