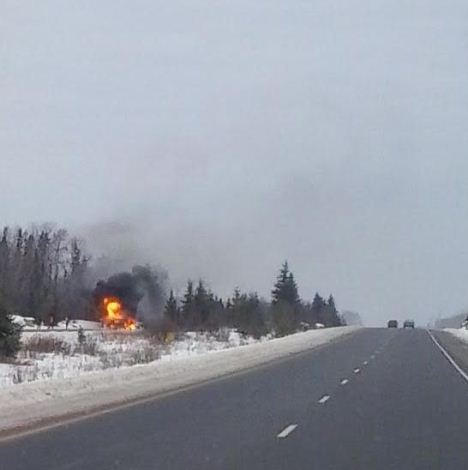 Photo provided by loyal BayToday.ca reader John Standen.
BayToday was just informed that a truck is on fire in the southbound lanes of Hwy 11 north at Powassan.
The caller who just passed the scene informs us that the truck, which is fully engulfed, is just past the inspection station and that motorists should take care driving in the region.
BayToday General Manager Mike Trahan just passed the scene and notes emergency crews are on the scene.
OPP just sent out a twitter message that they are awaiting a tow truck to clear the scene.