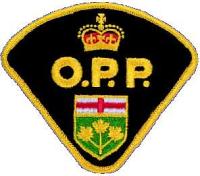 OPP News Release
*****
LAURIER TWP - On Saturday March 29, 2014 at approximately 10:30am the Almaguin Highlands Ontario Provincial Police (OPP), the South River/Machar Fire Department and Parry Sound Emergency Medical Service (EMS) responded to a single vehicle collision on Highway 11, Laurier Township.
While emergency workers were tending to the driver and passenger in the 2005 Buick sedan, a north bound transport sped past emergency workers at a high rate of speed.
OPP followed and stopped the transport driver, Percival NASCIMENTO (52) of Mississauga, Ontario and charged him with careless driving and fail to ensure daily inspection report is accurately completed, contrary to the Highway Traffic Act of Ontario.
Both the driver of the Buick John HORNBECK (69) and passenger Georgie HORNBECK (69) of South Carolina were transported to hospital with non-life threatening injuries.
*****