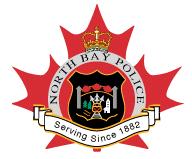 North Bay Police Service
News Release
*****
After a recent media release reminding retailers to be on the lookout for suspicious credit card activity surrounding the purchase of large scale items or gift cards, a number of employees working in the loss prevention field at some local retailers worked together to uncover recent activity in the city.
On the 14th March 2014, at 1:00 p.m. Chi Suong Tieu of Toronto was arrested at Northgate Square after suspicious credit card activity was reported at a number of local stores.
He was found to be in possession of 2 falsified American Express credit cards.
The cards bore the suspect's full name on the front but when the magnetic stripe was scanned by police, the true cardholder's identity was revealed.
He has been charged with 2 counts of possession of fraudulent credit cards and breach of recognizance.
He is being held in custody pending a bail hearing.
Cst Jeff Warner is continuing the investigation.
*****