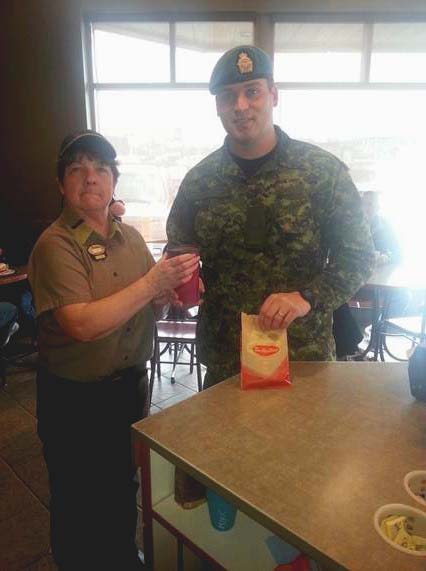 Local Tim Hortons restaurants got involved Friday as Canadians took part in the National Day of Honour. The food chain offered free coffee to anyone in a Canadian forces uniform.
Cpl. Richard Hornseth, a member of the 21st Squardon in North Bay took advantage of the offer, being served here by Pat Aho of the Mckeown Ave. location.
The Government of Canada set aside the day to mark the end of our country's military mission in Afghanistan.
A national ceremony on Parliament Hill paid tribute to the fallen, the sacrifices of the wounded, and the special burden borne by families.