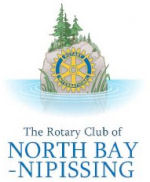 Rotary Club of North Bay-Nipissing
News Release
****
The Rotary Club of North Bay-Nipissing is proud to announce that they will be hosting the 27th annual Dave Kaufman Fun Run on Sunday, April 27, 2014 at 9am.
The race starts at the Civic Square (Corner of Ferguson and Oak Street) in downtown North Bay.
The run is either a 2 km. or 10km. event and there are 6 age categories for men and women for each run length. Entry fees are only $10 for the 2km run or $25 for the 10km event and the registration includes the run as well as a Fun Run Breakfast at 10:30am following the run.
The event is sponsored by the Rotary Club of North Bay-Nipissing with proceeds directed to Rotary Club Youth Charities. For further information or Registration forms are available by contacting Sandy Foster at 705-752-2156.
*****