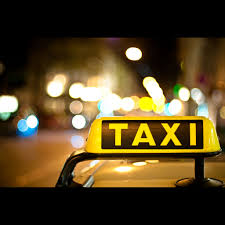 In the popular TV series Cash Cab, riders get cash for answering trivia questions.
But in North Bay it's you that will be handing out the cash if you get sick in a cab.
It's called a "clean up fee surcharge" and it will cost you $50 on the spot.
It's something local cab companies have been asking for, and other municipalities have similar bylaws.
"When people vomit in a cab," said Police Chief Paul Cook on the Cogeco TV show Cop Talk," cab revenues are lost for hours. so it's real cash to the drivers. that's money out of their pocket."
It's up to the industry to collect the fee. It gives the taxi owner the ability to try and collect from the person that throws up in their cab.
If you refuse to pay, the cab driver may call police.
But the fee may be hard to collect from sick riders, as cops won't be arresting customers.
" We don't want to become the collection agency," adds Cook. "The worst case scenario is that the driver and customer find themselves in small claims court."
If the person refuses to pay police might, however, assist in identifying the customer.
Fare fraud is a different matter however.
Taking a ride and refusing to pay is a criminal offense.
"It's not unusual for the taxi driver to drive them right down to the police station and we conduct an investigation," add Cook.
And don't forget, the driver can always refuse to let you in the cab.