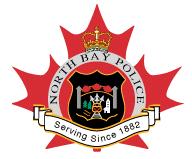 North Bay Police
News Release
*****
On 02nd Apr at 4:00 a.m. a man was observed on Duke St going into driveways and checking for unlocked vehicles.
Police located and followed footprints to a vehicle where they apprehended a man exiting a vehicle holding 4 packs of cigarettes and a lighter.
A search of his person located 2 Bic lighters, a camera, 3 pair of sunglasses, an iPod, a jack knife, seventy cents in Canadian Tire Money, and $5.00 in U.S. currency and assorted coins.
Angus Wesley 20 years of Third Ave has been charged with trespass by night and possession of property obtained by crime.
He is being held in custody for a bail hearing.
Cst Darcy Wall is investigating.
*****