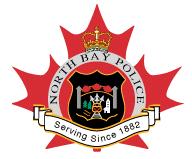 North Bay Police Service
News Release
*****
At approximately 4 pm on April 5th, a woman returned to her Wyld Street home and encountered a man on her front porch leaving her residence.
The man fled.
When the woman entered her home she found that it had been completely ransacked.
The suspect was described as a white bald or partly bald male. Cst. Dan Shepstone is investigating.
*****