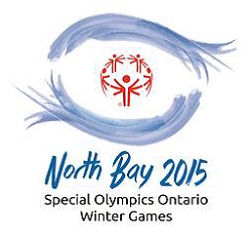 Living Special Olympics athlete's oath "Let me win. But if I cannot win, let me be brave in the attempt" over a hundred courageous residents gathered at the waterfront today (Saturday) to take an early dip in Lake Nipissing.
This is the first time a Polar Plunge has been held in the city and proceeds got to support the Special Olympics Ontario 2015 Winter Games.
The games hosted by the North Bay Police Service and they need support of every kind from sponsors to volunteers.
To get involved and for more information visit –www.specialolympics2015games.com .
Dave Washington with Special Olympics - North Bay Chapter sent BayToday this great slide show capturing all the fun of the day http://slide.ly/view/6f883ac3fc4114ae2bc0acba90480fa2?utm_source=Fb_ORG_Share