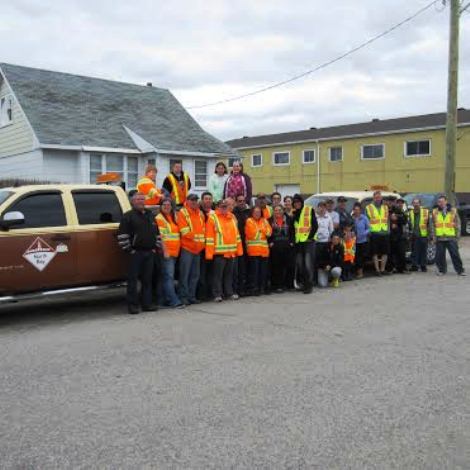 With approximately 6210 pounds of food collected officials with the North Bay Food Bank are calling their annual Blue Box Food Drive a success.
To mark Hunger Awareness Week May 4-9 the Food Bank teamed up with the Miller Waste Saturday to stalk the shelves at the centre.
"The day was a success thanks to the great effort from our volunteers, truck drivers and students who participated in picking up the curbside donations," Manager Amber Livingstone notes in a news release.
"The Board of Directors and the clients of the North Bay Food Bank wish to extend a heartfelt thank you to our community neighbours for their generous donation."
Along with the thank you Livingston notes statistics about hunger in Canada:
- Nearly 900,000 Canadians will visit a food bank for assistance this month alone. Of those, 38 % are children.
- In North Bay, the rise in need continues, with more than 2700 individuals having accessed the food bank already this year.
"Together, Canadians can make an impact on the solvable issue of hunger in Canada and find solutions to hunger in communities across Canada."
The North Bay Food Bank always welcomes food and monetary donations.
The food bank is located at 1319 Hammond Street in North Bay and is open to serve clients Mondays and Fridays from 9:00 a.m. until 2:00 p.m., and Wednesdays from 4:00 p.m. until 7:00 p.m.
For more information, call the North Bay Food Bank at 705-495-3290.