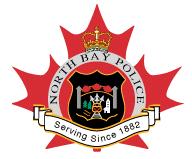 North Bay Police Service
News Release
*****
Effective 18 Mar 2014 (today), members of the deaf, deafened, hard of hearing and speech impaired communities in Canada will be able to register their cell phones with their Wireless Service Providers in preparation for texting with 9-1-1.
T9-1-1 is not currently available in the city of North Bay and Callander and will only be available once the required network upgrades have been completed. An announcement will be made when T9-1-1 becomes available. For more information on texting with 9-1-1 for the DHHSI Community please go to http://textwith911.ca
Voice calling remains the only way to communicate with 9-1-1 services for a person that is not deaf, deafened, hard of hearing or with speech impairment. TTY services are available for those members of the DHHSI community that use this technology.
*****