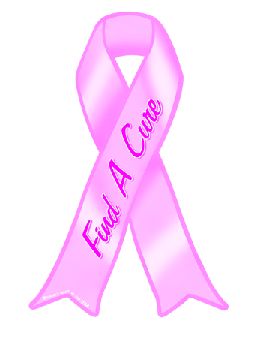 Canadian Breast Cancer Foundation
News Release
*****
TORONTO – As part of this year's National Volunteer Week, Canadian Breast Cancer Foundation (CBCF)-Ontario Region is happy to announce our 7th Annual Community Celebration Volunteer Award winners. The awards recognize an outstanding group of community volunteers, for the contribution that they have made towards creating a future without breast cancer.
"Our journey began over 25 years ago when a small, visionary group of volunteers saw breast cancer as a disease largely overlooked. Canadian Breast Cancer Foundation is grateful for the incredible contributions of our volunteers, helping us continue to fund relevant and innovative research and education programs that are supporting the breast cancer community," said Sandra Palmaro, CEO, CBCF–Ontario Region.
"I'm thrilled to have the opportunity to celebrate the hard work and dedication all our volunteers have shown over the past year. Thank you for making our work possible."
CBCF is the largest community-driven funder of breast cancer in Canada and we offer Canadians many ways to get involved including hosting events, organizing CIBC Run for the Cure sites, serving on committees and review panels, and making pink ribbons.
We are grateful for the support of more than 15,000 volunteers who donate their time and energy from across Ontario. Their combined efforts have resulted in almost 200,000 hours of support. With the strong support of our community, we have raised $20 million this past year, investing over $12.5 million in our cause, including close to $8 million in new grants for research and training fellowships.
Beverly Thomson, CBCF–Ontario Region Honorary Chair and Co-host of CTV's Canada AM announced the winners at a celebration at Toronto's Fairmont Royal York. This year's award winners continue to raise the bar on innovation and creativity in fundraising, advocacy and championing change.
2014 Volunteer Awards Winners:
Cause Leadership Award – Dr. John Semple (Toronto)
Community Event Commitment Award – Paul Guy, Nicole Noxon, David St. James and Ashton Lubman (Toronto), Mike Kiely (Blue Mountain) & Michelle Manglal Lan (Mississauga)
Corporate Commitment Award – Govan Brown and Associates (Toronto), Naden Boats (Temagami) & Rogers Radio Group Ottawa (Ottawa)
Erin McBride Leadership Award-New Run Director – Stephanie Koett (Sudbury)
Erin McBride Leadership Award-Returning Run Director – Susan Enns (Ottawa)
Outstanding Volunteer Award – Brownyn Best (Toronto), Scott Thornton (Blue Mountain) & David Warren (Toronto)
CIBC Run for the Cure Commitment Award – Michelle Blackburn (Thunder Bay), Wendy Garner (Waterloo) & Wendy McCuaig (Kitchener)
Outstanding Youth Volunteer Award – Maya Mainland-Gratton (Ottawa)
*****