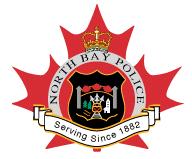 North Bay Police Service
News Release
*****
On 01st Apr at 12:30 p.m. a man attended a Passmore St residence where he asked for admittance to do a house inspection.
He was not pushy nor did he try to force his way in.
He was denied entry and left without incident.
He was wearing all dark clothing, had a company insignia on his jacket that could not be made out and was carrying a clipboard.
It is unknown if this person had a legitimate reason to be seeking entry.
Anyone that has any information about this incident or similar circumstance is asked to contact the North Bay Police at 705-497-5589
*****