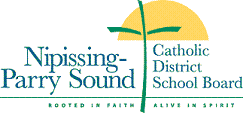 Nipissing-Parry Sound Catholic District School Board
News Release
*****
Students are invited to attend the information night for this year's Summer Challenge, Xanadu, Wednesday, May 7 at 7 p.m. in the St. Joseph-Scollard Hall Auditorium, 675 O'Brien Street.
Summer Challenge is an enrichment art course offered through the Nipissing-Parry Sound Catholic District School Board's summer school program that has been running since 2003.
This program provides youth ages 12-18 the opportunity to develop acting, singing, dancing, and production skills while earning credits towards their Ontario Secondary School Diploma.
Students participating in the on-stage component of the course can earn two credits and the students participating in the technical component of the course earn one credit.
Public show nights will be held on July 17-20. More details about show times will be provided in the near future.
For more information, please visit SummerChallenge.npsc.ca or call Micheline Pride at (705) 472-1201, ext 2269.
*****