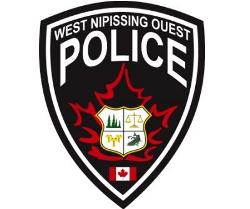 West Nipissing Police Service
News Release
*****
During the week of April 25th to May 01st the West Nipissing Police Service logged 174 calls for service.
Among those were 28 9-1-1 calls, 27 Police Assistance calls, 5 Thefts, 4 Alarms, 2 Family Disputes, 2 Neighbour Disputes, 1 Drug Offence, 1 Fraud and 1 Sexual Assault.
On April 25th, a complaint of a theft was received from an individual stating that numerous tools had been stolen from his garage and trailer.
The complainant gave a description of the missing tools to police.
Officers attended the local Hock'N Save and located most of the stolen items. Police obtained the identity of the person who sold the items to the store.
The suspect was contacted by police where he later attended the police station. The 27 year old male was placed under arrest for Possession Of Property Obtained By Crime. He was released on a Promise To Appear.
On April 25th, officers attended a residence located on Quesnel Rd responding to a domestic disturbance.
Officers were told that an argument started between her and her husband and at one point, the accused allegedly grabbed the victim and pulled her out of the vehicle then leaving with the children which were still in the vehicle.
The accused male was soon located in Sturgeon Falls where he was arrested and charged with Domestic Assault.
He was then held for bail.
On April 28th, a call was received from a department store located on Main St stating that someone was caught stealing.
Upon arrival, officers were told by staff that a male was observed putting a small clock in his coat and had left the store without paying for it.
When confronted by staff, the male gave back the item and stayed there until police arrived.
The 41 year old was placed under arrest for Theft Under $5000 and was later released on an Appearance Notice.
On April 29th, an officer was dispatched to a store located on Main St regarding a suspected shoplifter.
Officers attended and were told that the suspect male was observed stealing a shirt and that the thief was said to be still in the store.
The police confronted the suspect about the allegations where he eventually admitted to stealing the shirt.
He was arrested and while searching the accused, a small amount of drugs were found on him. He was then re-arrested for Possession of a Controlled Substance.
He was then transported back to police Headquarters where the 43 year old male was subsequently charged with Theft Under $5000, Possession of a Controlled Substance and one count of Fail to Comply with a Probation Order.
He was held in custody and brought to bail court the next day.
A 56 year old male was arrested and charged with one count of Criminal Harassment after a complaint was received from a female telling police that a male was following her and stalking her.
The complainant stated that the harassment started approx. 2 ½ years ago and said that he continuously parks at or near her residence and watches her and follows her around.
Often, he would yell obscenities at her.
The suspect is known to the complainant and advised police of his identity.
The male was eventually located and charged.
He was released on a Promise To Appear.
On May 01st, the West Nipissing Police Service executed a Controlled Drugs and Substance Act warrant at a residence located on Parker St.
Upon entry of the residence, the 25 year old female occupant was immediately arrested and detained.
The search of the residence resulted in Methamphetamine pills and cocaine being located as well as a large amount of suspected marijuana with a total street value of approx. $19 000.
The accused was charged with 3 counts of Possession For the Purpose of Trafficking.
She was held in custody awaiting a bail hearing.
Anyone with information about any crime, please contact either the West Nipissing Police Service at 705-753-1234
*****