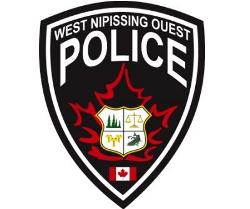 West Nipissing Police
News Release
*****
On March 14th, officers attended a Queen St residence in order to execute a Committal Warrant on a 56 year old male.
Upon arresting the male, he became combative and was punching and kicking at officers.
Officers had to use force in order to subdue the male and, after a brief struggle, were eventually able to take the male into custody.
The accused had to be transported to the West Nipissing General Hospital to get treatment for his injuries.
The accused is now facing a charge of Assault Police Officer.
On March 14th, a Theft complaint was received from a Main St resident stating that someone had went through her vehicle sometime overnight.
Items missing were a First Aid kit, some change and bungee cords.
The owner of the vehicle stated that they normally lock their vehicle but, in this instance they forgot to lock the car.
A 34 year old male is now in custody after police received a 9-1-1 call regarding a domestic dispute at a residence located in Lavigne.
On March 17, an emergency call was received at the WNPS stating that an altercation had occurred between a female and her boyfriend.
Upon arrival, officers were told that a verbal argument turned violent where the victim got pushed down stairs and later locked out of the residence in -26 degree weather.
The female proceeded to attended the neighbor's residence which is when police were called.
The male was later located and charged with Domestic Assault, Intimidation and Uttering Threats.
He was held in custody and brought to bail court.
On March 17th, the West Nipissing Police Service received a complaint from a River Valley resident stating that he parked his truck and trailer to go fishing and upon his return he found that all four tires of his trailer had been slashed.
There are no suspects at this time but police are still investigating.
On March 19th, the West Nipissing Police Service received a call for assistance regarding a possible fraud.
Police were told that $6,000 was sent to an unknown person after being told that he would receive $300,000 in return.
The victim was advised that he was a victim of a Fraud and advised to contact Phone Busters.
Please read our media release on ways to identify Frauds and how to protect yourself at our website at www.wnps.ca .
Anyone with information about these or any other crime, please contact either the West Nipissing Police Service at 705-753-1234 or Crime Stoppers at 1-800-222-8477 (TIPS).
*****