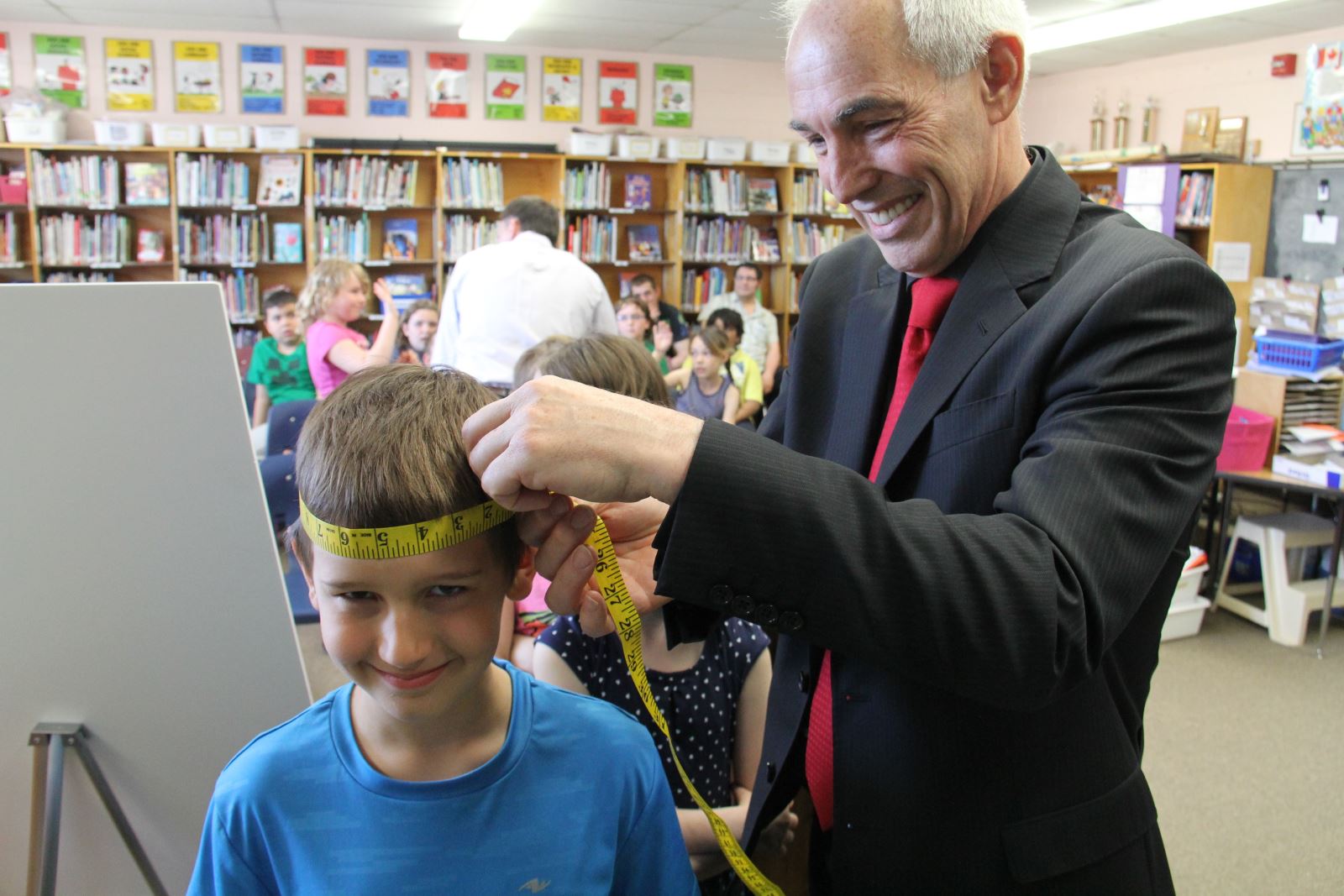 Jay Ralston measures nine year old Brandon Jeffery for a bicycle helmet at Dr. MacDougall School this morning. Photos by Jeff Turl.
Young bicyclists in the city are benefiting from a program that sees free helmets given to selected students.
It's called the Ontario Trial Lawyers Association and Murray Ralston Lawyers "Bike Helmet On Kids Campaign" that sees bicycle helmets given to Grade 3 students..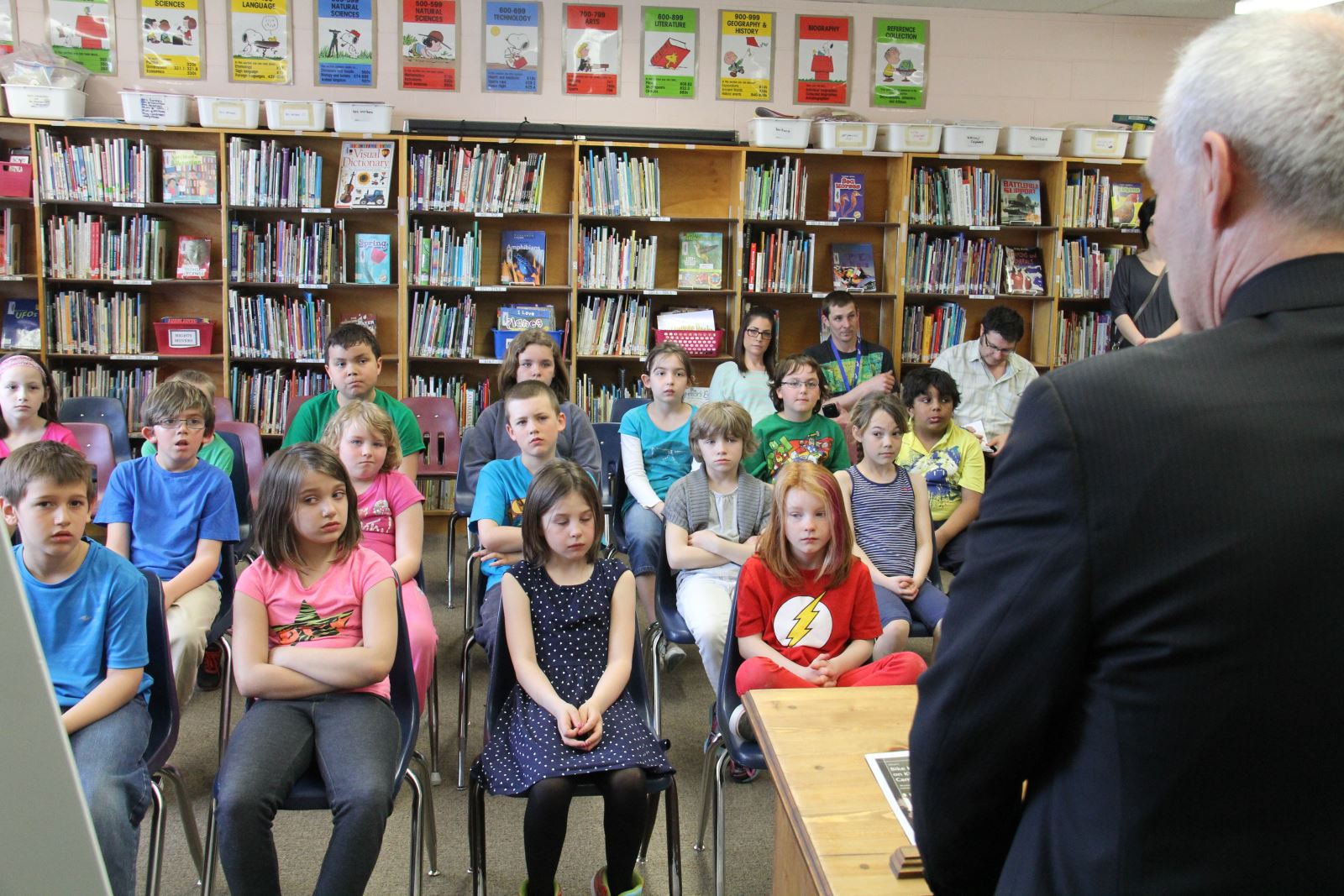 "We see too many cases coming to us after the fact with serious brain injuries that have ruined their lives. We don't think that's something they should be facing because they can't afford a helmet or they don't know how safe it is with a helmet and how unsafe it is without one," said lawyer Jay Ralston.
"We spoke to the mayor and we decided on the grade three's at a couple of the schools that might be in most need of helmets."
Dr. McDougall, J.W. Trusler, and the Big Brother Big Sister Association all received the helmets.
"Next year we're going to expand to more schools so we hope we can provide free helmets to all the grade threes in schools in North Bay," Ralston continued.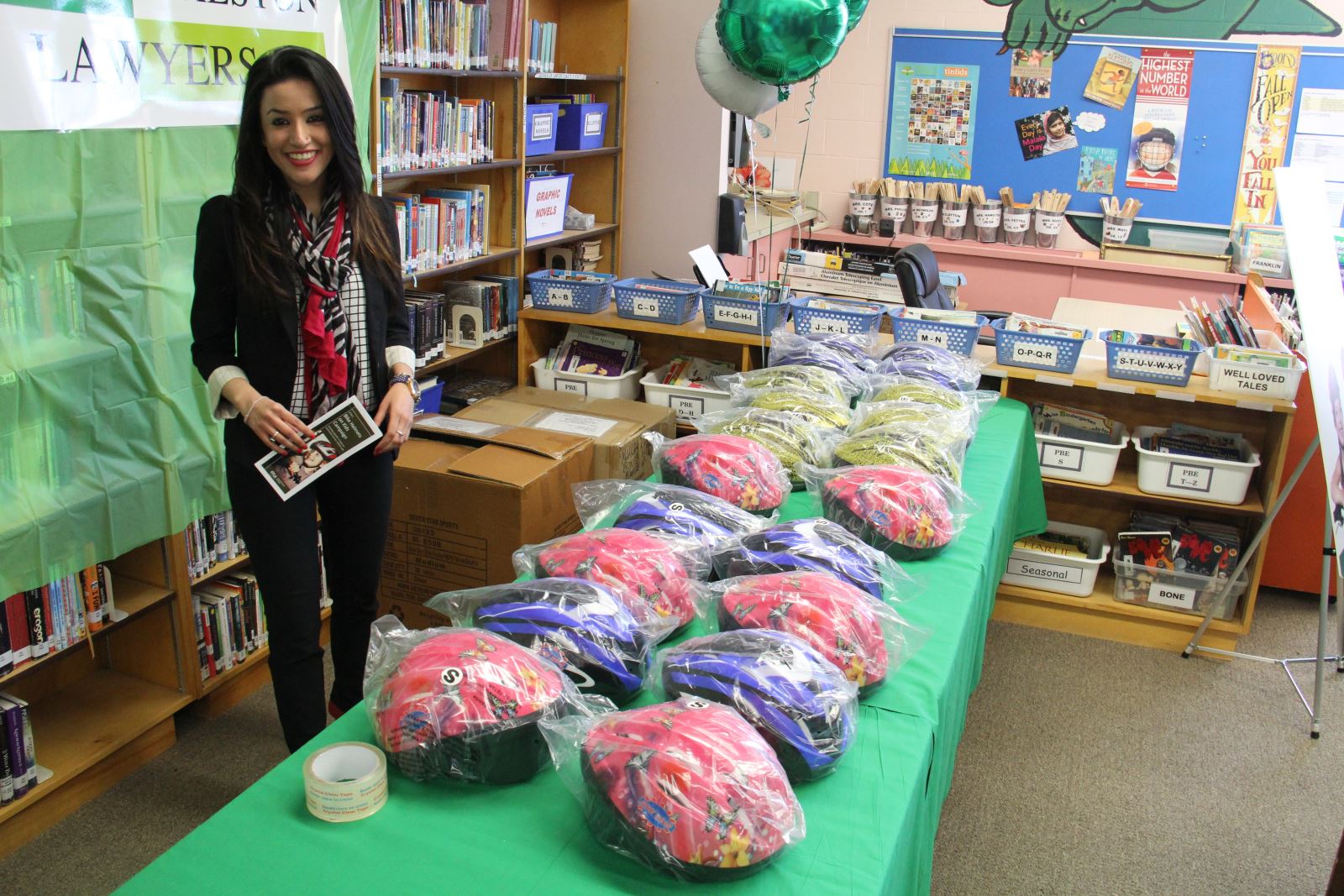 Lawyer Aditi Agnihotri displays the helmets given to students this morning.
Students were given a demonstration on how a melon was cracked when dropped, but escaped unscathed when dropped inside a bike helmet.