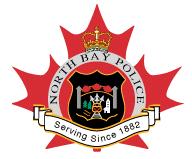 North Bay Police Service
News Release
*****
On 03rd Apr at 10:38 p.m. an ongoing investigation led to the arrest of two men from the Toronto area smoking marijuana outside a motel on Lakeshore Dr.
A small amount of marijuana was located in a baggie discarded at the time of arrest.
Subsequent searches of their person, vehicle, and motel room located 57 grams of what is believed to be crack cocaine and in excess of $3000.00 in cash.
Raymond Oppong 23 years of Brampton and Michael Samuels 23 years of Mississauga have both been charged with possession of marijuana, possession for the purpose of trafficking and possession of property obtained by crime.
Both persons have been held in custody for bail hearings.
*****