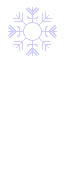 North Bay-Mattawa Conservation Authority
News Release
****
Recent cold temperatures and minimal snowfall have resulted in a slight increase in the area's snow pack conditions.
Snow depth and water content are slightly above normal within the North Bay and East Ferris areas.
In Chisholm Township, snow depth is slightly above normal for this time of year, yet water content is below normal.
In terms of the long-anticipated spring melt, the 14-day weather forecast indicates there are few days where daytime temperatures will hover around 0˚C, however the area will still experience cooler temperatures, with a few snowy days.
As a result, the snow will remain on the ground for a little while longer.
Snow is measured for depth and water equivalence at three locations in the watershed. Data for the season can be found on the NBMCA website at www.nbmca.on.ca.
North Bay Golf and Country Club (Chippewa Creek Watershed, North Bay)
Current Average Snow Depth for March 4, 2014 61.4 cm (129% of normal)
Current Average Water Equivalence for March 4, 2014 14.1 cm (118% of normal)
Average Snow Depth for March 4, 2013 60.1 cm
Highest recorded snow depth for March 4 since 1988 95.3 cm in 1997
Corbeil Conservation Area (La Vase River Watershed, Corbeil)
Current Average Snow Depth for March 4, 2014 60.4 cm (123% of normal)
Current Average Water Equivalence for March 4, 2014 13.1 cm (129% of normal)
Average Snow Depth for March 4, 2013 65.1 cm
Highest recorded snow depth for March 4 since 1987 98.6 cm in 1997
Shirley Skinner Conservation Area (Wasi River Watershed, Chisholm)
Current Average Snow Depth for March 4, 2014 54.8 cm (112% of normal)
Current Average Water Equivalence for March 4, 2014 9.6 cm (86% of normal)
Average Snow Depth for March 4, 2013
Highest recorded snow depth for March 4 since 2006 56.4 cm
59.2 cm in 2012
*****