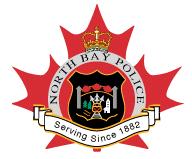 North Bay Police Service
News Release
*****
Between 2:00 a.m. and 9:00 a.m. on the 23rd March a trailer with 2 snow machines on was stolen from the parking lot of a south end motel.
They are described as;
2013 Trailer – Black and silver aluminium. lic # K1895F.
2013 Skidoo Summit 800, black, lic # 5AE568.
2013 Skidoo 600, black, lic# 2AF707.
Cst Eric Krmpotic is investigating.
*****