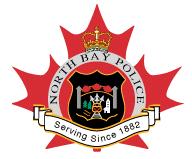 North Bay Police Service
News Release
*****
The Ontario Association of Chiefs of Police (OACP) has issued an informational video on the efforts by Ontario's police leaders, other policing partners, and the Government of Ontario to address important issues shaping the future of policing in Ontario.
The video, featuring OACP President and North Bay Police Service Chief of Police Paul Cook, provides viewers with information on the Province's Future of Policing Advisory (FPAC) Committee initiative.
"The OACP has been at the forefront of encouraging all policing partners–the Ontario Government, municipal governments, police services boards, police associations–to join in a collective effort to address issues impacting policing. Our interest is not just in short-term fixes, but long-term solutions." said Chief Cook.
During the 2011 provincial election campaign, the OACP called on whichever party formed the Provincial Government to bring together all the policing partners to engage in discussions on what changes are required to ensure Ontario police services are equipped to address the public safety needs of all Ontarians.
The OACP was pleased that the government set up the Future of Policing Advisory Committee (FPAC) in May 2012. FPAC and its working groups have been critical to planning for effective, efficient, and sustainable police service delivery in Ontario.
In the video, Chief Cook notes that Ontario's police leaders have insisted that the future of policing in our province must be strategic and long-term in nature.
"Simply looking for 'efficiencies' won't do. Policing isn't about dollars and cents. It's about people. It's about strong communities that are not just safe, but healthy; communities that create environments for people to raise families in peace, work safely and become vibrant," said Chief Cook.
"Of course we want to be good stewards of public investments in policing. But we won't sacrifice public safety to save money. Ontarians deserve better than that."
*****