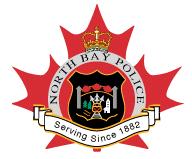 In response to the shooting at the A. Grenville and William Davis Courthouse in Brampton on Mar 28th, that saw one police officer wounded and the gunman shot dead, the North Bay Police Service has issued the following media release clarifying their court security procedures.
In response to media inquiries about security at the North Bay Court House, the following is a brief synopsis based on the Police Services Act, our existing Court Security Plan and our Standard Operating Procedure relating to Court Security:
Section 137 of the Police Services Act makes the North Bay Police Services Board responsible for court security;
The Chief of Police, on behalf of the Board, is responsible for ensuring the security of the judges, court house staff, prisoners and the public using the facility;
The Chief is also responsible for determining the appropriate level of security;
The Chief's designate—the Sergeant in Charge of the Court Section—ensures the required level of security is met through daily risk assessments. Security levels are adjusted based on all aspects of the daily dockets, circumstances and activities, including input from our Justice partners;
The Chief chairs a local Court Security Committee that is comprised of the Police, the Crown, the Judiciary, the local Bar, as well as Victim and Court Services;
This committee meets periodically to discuss identified incidents and/or special circumstances impacting on court security; and
There is a Court Security Plan in place for the Courthouse in North Bay that is also subject to periodic review by this committee.