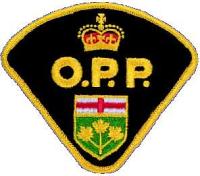 OPP News Release
*****
On April 3, 2014, the Ontario Provincial Police (OPP) Organized Crime Enforcement Bureau (OCEB), North Bay Drug Unit supported by OPP Almaguin Highlands Detachment, executed a Controlled Drugs and Substances Act Search Warrant at a residence in South River.
As a result of this investigation an indoor marihuana growing operation was dismantled.
A total of 266 cannabis marihuana plants and growing equipment was seized along with three pounds of marihuana.
One adult was charged and will appear in court May 29, 2014.

The street value of the drugs seized is $275,000.
Charged is:
Lawrence PALMER, age 72, of South River
Production of a Controlled Substance – 1 Count
Possession of a Controlled Substance for the Purposes of Trafficking – 1 Count
*****