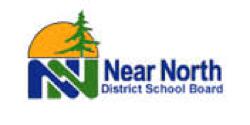 The Near North District School Board is holding a provincial candidates debate Monday, but the election's biggest name won't be there.
PC candidate Vic Fedeli has a town hall meeting in Powassan and won't be able to attend according to his campaign manager William Ferguson.
There are six candidates on the Nipissing ballot.
Four of the other five have confirmed, but organizers are still waiting for a response from independent candidate Pat Clement.
Five students will be asking prepared questions and the audience will be able to submit written questions to a moderator.
The Board is also looking to social media for input in the form of Twitter #NNED14.
The Near North Board meeting is scheduled for 6:30 p.m. at West Ferris Secondary School.
The Ontario Public School Boards' Association (OPSBA) has declared May 27th Education Day in the province.
On this day, candidates from the provincial parties have been invited to share their views and answer questions in local schools throughout the province on the issues affecting public education.
The Board will be submitting questions focused on education policy for consideration at other Provincial Candidates Meetings taking place across the Board's jurisdiction.

"Education is the most important contribution we can make to our next generation. We cannot build a
strong, economically sound province without attention to this critical foundation of our future. Voters need
to understand what each candidate and their respective party represents and what they plan to do to support
the success of our children," said trustee and OPSBA director Michelina Beam.

The education policies of the provincial government are far-reaching, says a board news release.
They affect the world our children and youth will inherit tomorrow and they have a clear impact on the conditions in which our young people thrive, learn and live today. The Provincial government decides what is taught in our schools and how much of our Provincial taxes are used to pay for education. This affects everyone — whether or not you have children in
the school system.

"Our students are the most important stakeholders in local education. So their involvement in the democratic
process is key because they need an opportunity to express their concerns regarding education spending and
decision making that will affect their future," commented chair David Thompson.