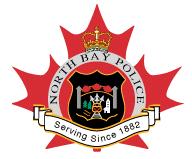 North Bay Police Service officers are investigating a robbery at the Mac's Convenience store located at the corner of Jane and Clarence Streets.
Reports indicate that a wearing dark clothed subject entered the store concealing his appearance just after 8pm Saturday night.
The subject then demanded money and after obtaining a small quantity of cash from the clerk the subject fled on foot.
The OPP Canine Unit assisted city police in a search of the area.
City police will review video tape of the event.
The investigation continues.