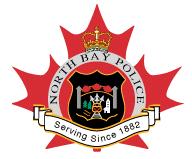 North Bay Police Service
News Release
*****
At 4:35 p.m. on Jan 13th a man was about to park his vehicle in a parking lot on Josephine St when a second man drove into the parking spot ahead of him.
An argument ensued and when the second man attempted to walk into the store the first man pursued him and punched him several times in the head.
Leon Brideau 22 years of Carruthers St was arrested and charged with assault and breach of probation. He is to appear in court Feb 25th 2014.
Cst Jennifer Hollingshead is investigating.
*****