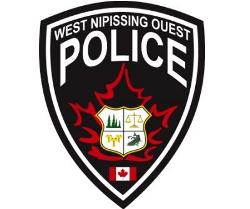 West Nipissing Police Service
News Release
*****
This year marks the 10th anniversary of the annual education and awareness campaign that began in 2004 by encouraging Canadians to recognize fraud, report fraud and stop fraud
Thousands of Canadians of all ages and from all walks of life are defrauded each year. There is no typical fraud victim in Canada. Fraud targets Canadians of all ages and from all walks of life. Recognizing fraud is the first step to better protecting yourself.
Fraudsters are professional criminals that know what they are doing. Fraudsters rely on some basic techniques to be successful. These include:
Developing professional-looking marketing materials;
Providing believable answers for your tough questions;
Impersonating government agencies, legitimate businesses, websites, charities, and causes;
Pretending to be your ordinary supplier;
Hiding the true details in the fine print;
Preying on areas of vulnerability, including those needing help with loans or finding employment;
Asking for fees in advance of promised services;
Threatening legal action to collect on alleged contracts;
Falsely claiming affiliation with reliable sources, such as legitimate news sites to support their products or services; and exchanging victim lists with other fraudsters.
Also:
Be cautious of unsolicited e-mails, telephone calls or mail attempting to extract personal or financial information from you.
Never voluntarily give out information to unknown callers.
Always question urgent requests for money, particularly from people you do not know.
Be cautious about the personal information your share online through social media.
Learn more at www.antifraudcentre-centreantifraude.ca
The Canadian Edition of the Little Black Book of Scams is a compact and easy-to-use reference guide filled with information Canadians can use to protect themselves against scams.
It offers information on how a variety of common scams work, how to recognize them, as well as practical tips on how consumers and businesses can protect themselves.
New print-ready version is available online.
Consumers also have a role to play in stopping fraud by arming themselves with the facts and reporting fraud when they encounter it.
Recognize it. Report it. Stop it.
*****