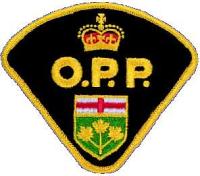 OPP News Release
*****
On Friday March 7, 2014 at approximately 8:30p.m, the Almaguin Highlands Ontario Provincial Police (OPP) were patrolling Highway 11, Perry Township, when they stopped a red 2005 BMW that was travelling at a high rate of speed.
The OPP officer spoke to the driver and subsequently arrested him for driving while disqualified.
The driver, Alain VILLENEUVE (44) of Quebec was charged with two counts of drive while disqualified, contrary to the Criminal Code of Canada and speeding, contrary to the Highway Traffic Act of Ontario.

The accused is to appear at the Ontario Court of Justice in Sundridge Ontario on Thursday, May 8, 2014.
*****