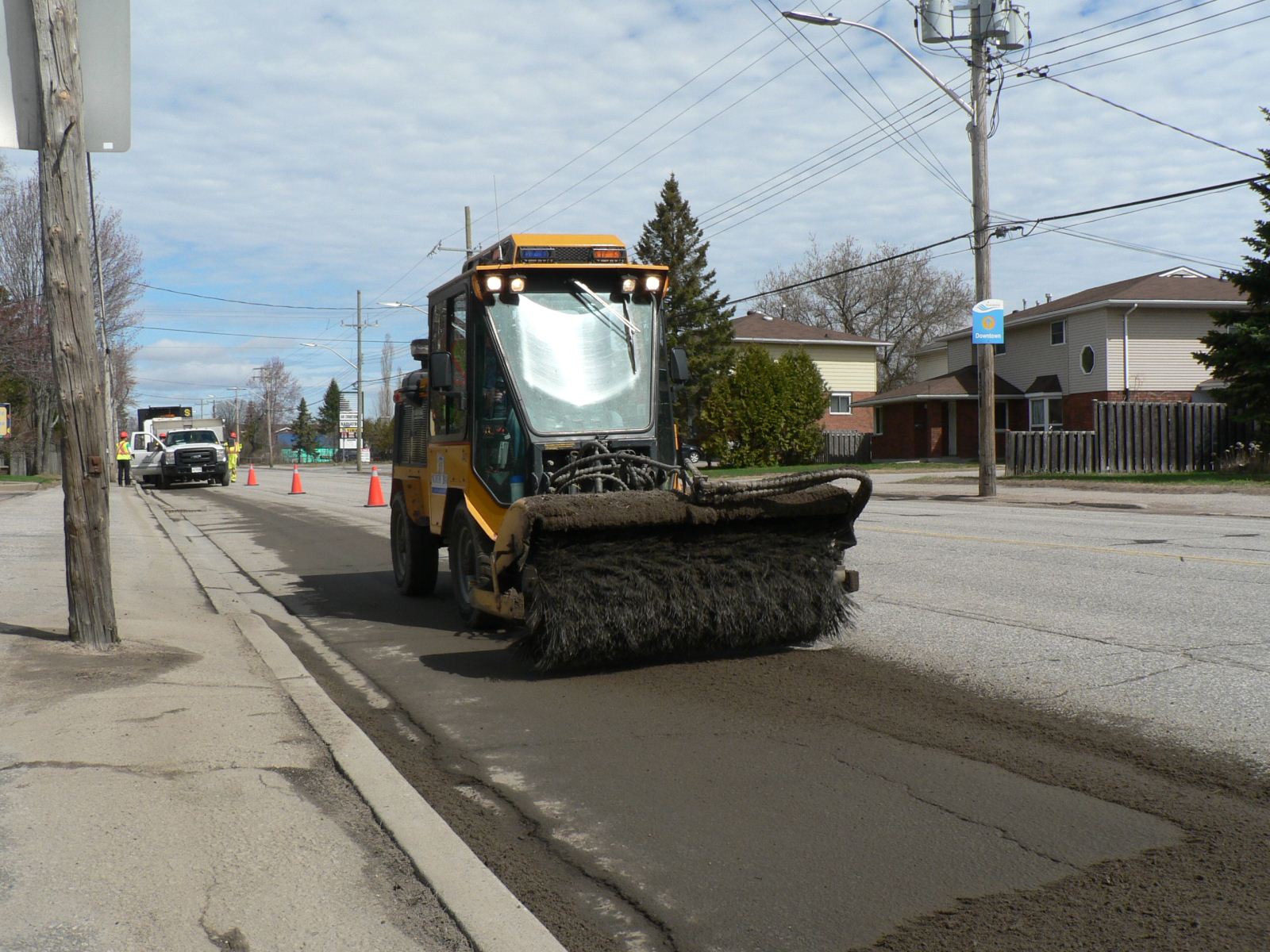 A trackless sweeper cleans Lakeshore Drive Wednesday afternoon. Photo by Jeff Turl
The dirt on street cleaning, that is.
It's that time of year when the orange cones dot city streets as works crews begin the annual cleanup of tons of dirt, dropped by salt and gravel trucks over the winter.
"The city has 740 lane km to clean," says Roads Supervisor Victor Anello.
It all starts by cleaning off the sidewalks...the dirt being swept into the street.
And it's weather dependent. Anello says if it's raining, it just turns into a muddy mess.
Workers are now picking up the heavy stuff from along the curb that has been compacted by rain and traffic.
Trackless sweepers are then used to put the dirt into piles that can be front-end loaded into city trucks. And those big brushes on the sweepers need to be replaced every 24 hours of use time.
The collected dirt is considered contaminated, since it contains an abundance of oil, animal feces and bits of metal and plastic. It is then trucked to the Merrick Landfill site just north of the city where it is used as top dressing to cover the garbage.
"To date, we've delivered 900 tons to the landfill," explains Anello.