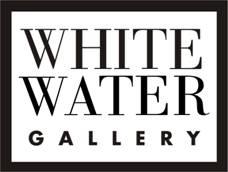 White Water Gallery
News Release
*****
Continuing the White Water Gallery's mandate of disseminating contemporary art and theory, Pressure Cooker takes shape as artist talks, lectures and panel discussions that deal with critical issues surrounding our modern arts environment.
Arts evolution, process, government, Artist-Run Culture and the future of the Canadian Art Scene are all imaginable topics to be discussed. Tonights subject is:
The Future of Art in Public Spaces
Kristian Clarke, Ann Marie Hadcock & Fynn Leitch
May 7, 2014 @ 7pm
Both within publicly funded arts spaces and the outdoor realm of installation exist challenges and constraints when dealing with the professional presentation of art.
Weather, funding, permits, availability and support are all factors when planning projects in public spaces but they are not the real challenge facing artists as we move forward.
As resources towards publicly funded art space continue to diminish, we watch as artists struggle or innovate to continue to pursue their craft.
Will there be a return to publicly funded arts spaces or will the future be artists relying on their own ability to create spaces for themselves?
This panel discussion will delve into the concept of working within public spaces and discuss the issues surrounding the future availability of space.
Panelists will present on their own artistic practice or organizational backgrounds followed by a conversation on where public space is headed.
Presenters include Kristian Clarke, Fynn Leitch and Ann Marie Hadcock with White Water Gallery's Director of Programming, Clayton Windatt moderating.
*****