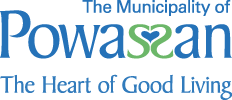 Powassan mayor Peter McIssac says he's "very concerned" about police reports of a stray bullet hitting a home in the municipality.
On Thursday around noon, residents at a home on Purdon Line called police complaining that they believed their home had been hit by a stray bullet.
The residents weren't hurt.
OPP later confirmed that it was indeed a bullet that struck the home.
"I'm a hunter but I wouldn't dream of getting my gun out this time of year," McIssac told Baytoday.ca.
The discharging of guns is prohibited in the built up areas of Powassan, but allowed in rural areas.
Members of the North Bay OPP Crime Unit, Canine Unit and Forensic Identification unit are assisting in the investigation.
If you have any information on the person or persons responsible for this incident, please call the Powassan OPP at 1-888-310-1122 or Crime Stoppers at 1-800-222-TIPS (8477).